After our adventures in the mountains, we are making our way down the coast. What a bike-user friendly part of Taiwan it is. A three-meter-wide bike lane pretty much for the whole way, here and there bike rest stops, usually at police stations and relatively flat. And beautiful! The pine trees and deciduous trees have given way to tropical vegetation and the sea is rough, with massive waves. Still, what impresses us constantly are the friendly people. We get hundreds of thumbs up and happy "ni hao" every day.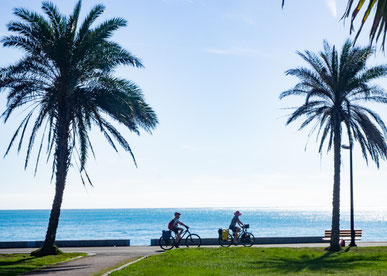 Hualien has been the surprise city of the trip so far (it is also the only city we have seen beside of Taipei). A vibrant little seaside town, full of weird little shops and cafes. The foreshore is done up really nicely with a perfect bike path for a few kilometres.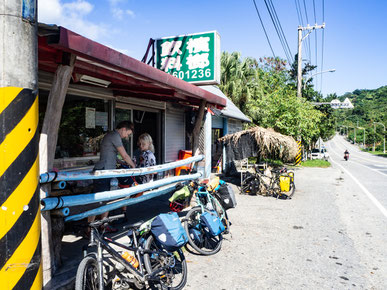 A small rest stop for the hot and bothered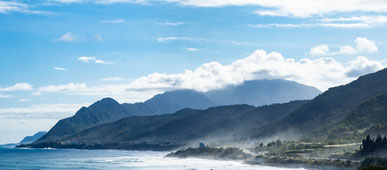 The coast is truly spectacular, a little bit like the Great Ocean Road, just with less Chinese tourists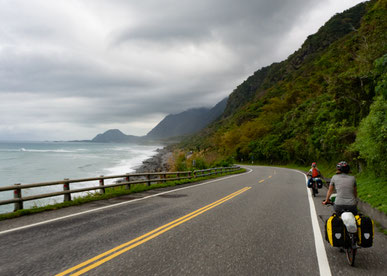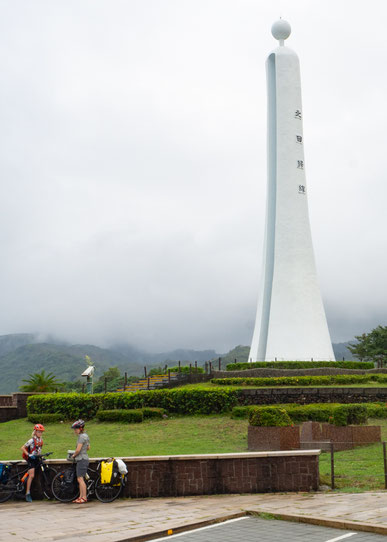 We crossed the tropic of cancer and Ellie and me both feel reminded on our time in Panama, so hot, so humid, a bit of rain, palms, the smell of something burning.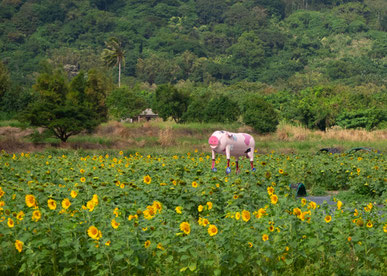 Why not put a pig into a sunflower field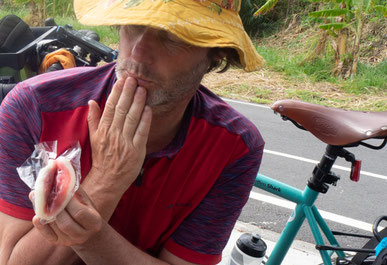 Why not bake strange little sweets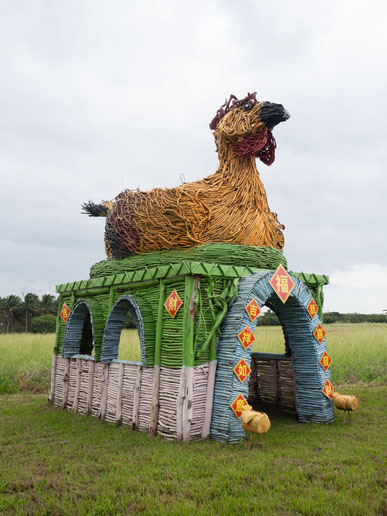 And why not massive chickens.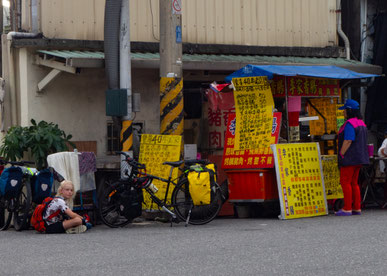 The boy is tired, but we only let him eat, after he had translated all the signs into English.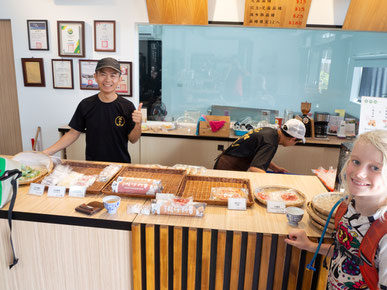 This man let us taste everything he makes in the shop, all of it delicious and I have a new discovery, red oolong tea. It has a very unique taste.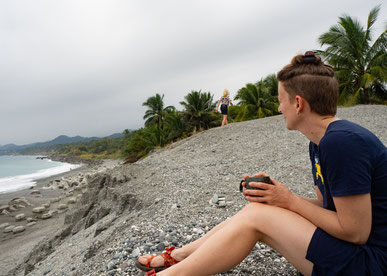 Beach, coffee, Ellie is happy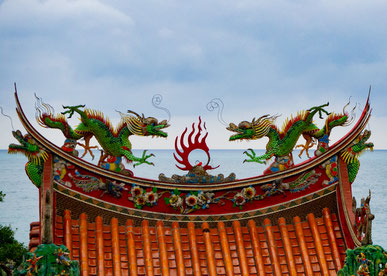 Temples are everywhere and always very pretty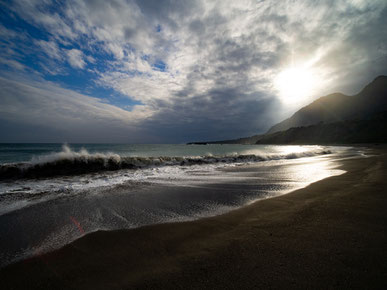 Sort of frightening beaches, but Max and Ellie will go surfing tomorrow…. I don't like surfing, I think I go for a bike-ride.